All photos on this post are from the Animal Jam Wiki.
We all know that Animal Jam has a lot of items, and the game has a huge variety of prices. Some items are incredibly expensive, and some are very cheap. Today we'll be looking at the top 5 cheapest items in Animal Jam.
5 – Beard
I would have to say, the Beard is a pretty cool item. Despite being so rare today, during the Beta Testing, it could be purchased for 80 Gems.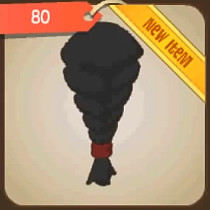 4 – Necklace
Of course the necklace would have to make it onto this list. The necklace is a very cheap 45 Gems, which is super easy to get.
3 – Founders' Hat
Barely making it under the Necklace, the legendary Founders' Hat makes it's way onto this list at a measly 40 Gems. It's honestly surprising that something sold for so low could ever be worth as much as it is today.
2 – Cool Banner
The Cool Banner was made as an attempt to promote National Geographic, which Animal Jam is sponsored with. I'd like to believe they made it incredibly cheap at 25 Gems because they thought everyone would be able to afford one. It never really worked out well, because a lot of the players don't care about National Geographic and forget that Animal Jam is supposed to be an educational game.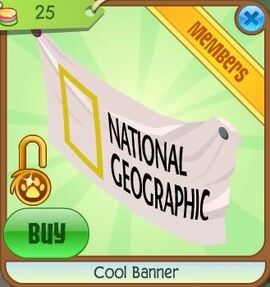 1 – Skully
If my research is correct, the incredible Skully is quite possibly the cheapest item in Animal Jam.

I personally think Skullies would look cool if they were still around, but sadly they are gone. Skullies were deleted because someone at Animal Jam HQ made them look very inappropiate on pandas.
Yeah… I'm pretty sure that's not supposed to happen.
---
I want to give you all a HUGE thank you for visiting my blog! If you enjoyed this Top 5 post, please make sure to follow the blog, because I make posts like these every week!